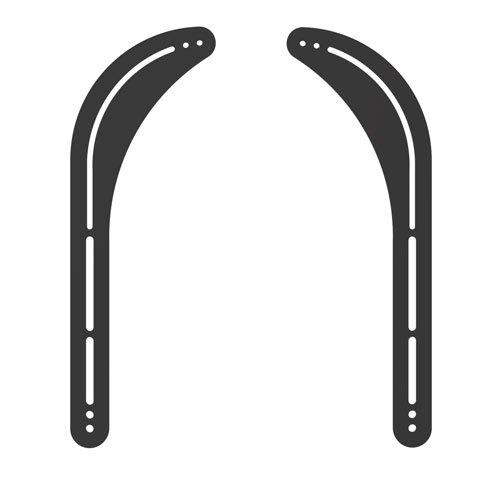 Brateck SB-39 Sound Bar Bracket for Mounting Above or Under 32"-70" TVS. (Compatible with most SONOS, SONY & VIZIO Sound Bars)
Brateck SB-39 -- $23(Tax included)
Condition: New
Overview
The SB-39 is made from high quality steel to hold sound bars up to 15kg/33lbs. It is suitable for most SONOS, SONY & VIZIO soundbars, and, can be easily attached to TV wall brackets or TVs on the stands directly instead of mounting to wall and leaving ugly screw marks. It stylishly connects to TV wall brackets or directly to the TVs on stands, instead of mounting to wall. The mount is ideal for hanging on a corner or on an articulating mount where the sound can face the same direction with the TV to make perfect auditory and visual experience. The sound bar brackets can be mounting with standard VESA 200X100 to 600X400.
Features
Heavy-Duty Steel Construction: supports the speaker strongly and safely
High Quality Powder-Coated Finish: prevents scratches and rust
Specifications
Product Category: Soundbar Bracket
Rank: Standard
Material: Steel
Surface Finish: Powder Coating
Color: Fine Texture Black
Dimensions: 5mm (18"x2.6"x0.098")
Weight Capacity: 15kg (33lbs)
Applicable Device: Universal
Speaker Hole Pattern: Single Hole Slot
Speaker Hole Dimension: ¢35
Profile: 5mm (7.3")
Installation: VESA Compatible
Cable Management: No
Direction Indicator: No
It comes with 30 days warranty.