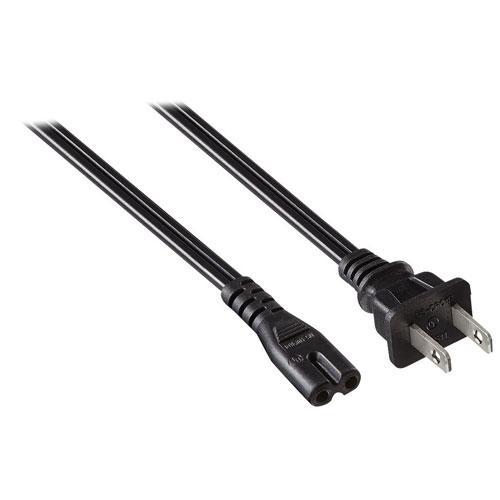 Insignia NS-HW304-C 2m (6 ft.) 2-Slot Non-Polarized Power Cord (Open Box)
 You can order from website,  then we can ship it! 
Overview
Plug in and power on with this 6-foot, 2-slot non-polarized power cord from Insignia. It replaces the power cord of your existing compatible device, including your Sony PlayStation 4, select TV or laptop. The non-polarized power cord delivers stable power, while the 6' length offers plenty of reach.
More Information
2-slot, non-polarized power cord works with your Sony PlayStation 4, select TVs, laptops, and other devices
Offers stable power to compatible devices
6-foot length gives some leeway so you can position your device and connect to a power outlet with ease
Specification
Application To replace the power cord of your existing device; Compatible with Sony PlayStation 4, most laptops, TVs and other devices that use a 2-slot, nonpolarized power cord
End Type #1 2 Prong (Non-Grounded) Non-Polarized US AC Plug
End Type #2 Female Connector
Colour Black
Cable Length 2 m
Open Box with 30 days warranty