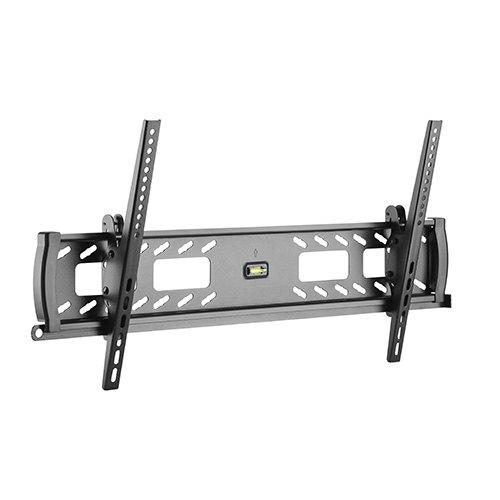 Brateck LP22-48T Anti-theft Heavy-duty Tilting Curved & Flat Panel TV, up to 45kgs/99lbs
Brateck LP22-48T -- $55(Tax included)
Condition: New
Overview
Easy to use and install, the popular model LP22-48T is designed to fit any 37''-70" curved & flat panel TVs up to 45kg/99lbs. It features preset height and leveling adjustments that allow TV to be perfectly positioned after hanging. This unit mounts in tilting position and tilts up to a 15° to position the screen for an optimal viewing experience. Strength has been tested for a minimum of four times its stated load capacity. The locking bar provides anti-theft function which will require a padlock. It also has side decorative caps for an elegant look. Compatible with VESA hole up to 800x400.
Features
Easy-Grip Knobs: for quick tilt and lock
Built-In Level Adjustment: ensures perfect positioning
Integrated Bubble Level: assures alignment
Anti-Theft Locking Bar: for additional security preventing any unwanted removal (extra padlock required)
Decorative Covers: for a more elegant look
Specifications
For 37" – 70" screen
Compatible VESA Sizes: 200mm x 200mm, 300×300, 400×200, 400×400, 600×400, 800×400
Tilt: -15° ~+10°
TV to Wall: 59mm/2.35"
Load Capacity: 45kgs/99lbs
It comes with 30 days warranty.