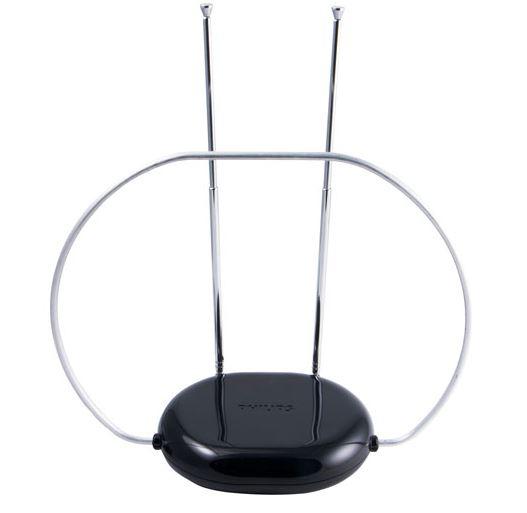 Philips SDV8201B/07 HD Passive Indoor TV Antenna (Open Box)
Philips SDV8201B/07 -- $9 (Tax included) (Open Box)
Overview
Enjoy all of your local channels in high definition with the Philips HD passive indoor TV antenna. This tabletop antenna is easy to use and requires no tools for installation. It features a UHF loop and extendable VHF dipoles for excellent clarity and reception. Its sleek black design effortlessly complements your existing media components.
Indoor antenna sets up right on a tabletop for tool-free installation
Supports Full HD 1080p content and is 4K ready
Unobtrusive black design pairs seamlessly with your existing electronics
UHF loop and extendable VHF dipoles provide high-quality reception
25-mile max range easily picks up available signals
Required accessories (sold separately)
Coaxial cable to connect to your TV
It comes with 30 days warranty.